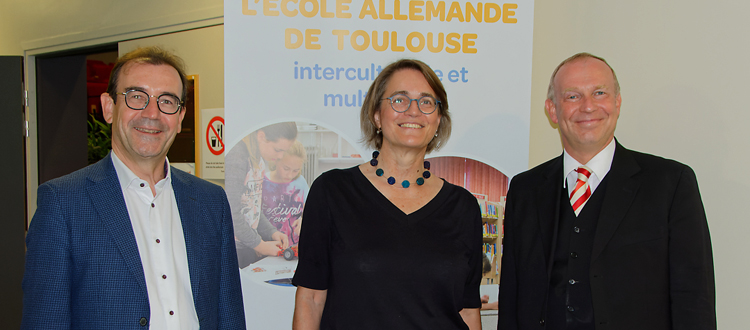 The annual General Assembly of the German School Association of Toulouse took place on October 13th, led by the President of the Board of Directors, Ulf Zimdahl, in the presence of the German Consul General in Bordeaux, Mrs Stefanie Zeidler, and the Honorary Consul of Germany in Toulouse, Mr Nicolas Morvilliers.
Welcoming the new school principal and the new director of the Primary School
The new school principal, Dr Martin Sachse-Weinert, the new headmistress of the Primary School, Mrs Doris Weinmann, as well as other newly recruited colleagues were warmly welcomed by the Chairman of the Board, Ulf Zimdahl.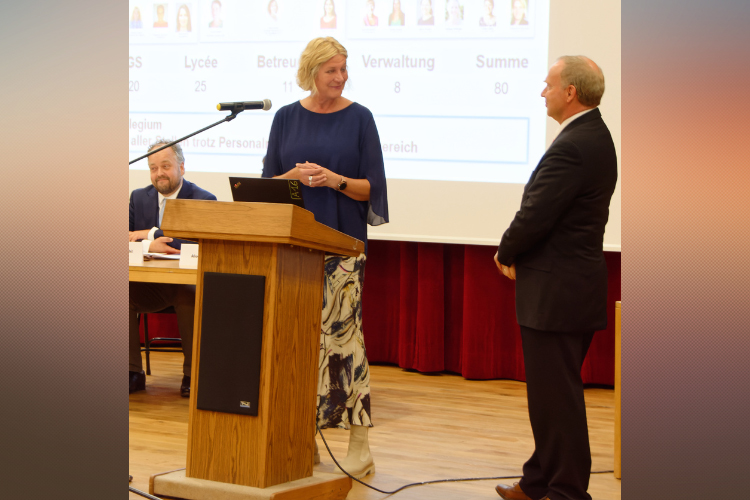 The German School of Toulouse is increasingly popular with French and international parents
In welcoming more than 400 students this year, the German School continues to demonstrate its allure. This year, growth was particularly significant at Secondary level, and the trend towards the internationalisation of students continues.
Expanding our offering
To meet parents' expectations, this year saw the German School of Toulouse provide the AMELI Club on Wednesday afternoons, as well as holiday camps and German courses for children and adults.
Ensuring quality and excellence and increasing the school's visibility
The President of the Board, Ulf Zimdahl, emphasised future challenges, which will be strongly influenced by the geopolitical context. He also laid the groundwork that would ensure the German School in Toulouse's sustainability, while also increasing its visibility.
Re-election of the Management Board
The Chairman of the Management Board, Ulf Zimdahl, as well as his colleagues Michael Augello, Artur Köpp and Dr Christian Pötzsch were re-elected. (Board of Directors)