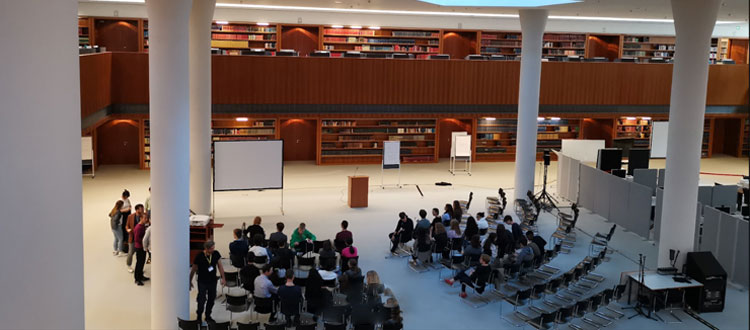 Student representatives of German schools abroad meet in Berlin
Sara and Lilli, our two newly elected secondary school student representatives, took part in the first meeting of student representatives from German schools abroad in Berlin, held between October 16th and 19th. The event's theme was 'strengthening participation worldwide'.
Topics discussed included the different conditions for student representatives in the various German schools abroad and the work expected of them. There was a general agreement that there should be more appreciation of student representatives' work, while they should make greater use of their areas of action. Teachers took part in workshops so they could better support the pupil representatives, and the meeting was also a chance to make new contacts and expand the network.